It's a huge grass field that you whack balls onto, right? Well, yes, sort of, and a bit more than that…
Our 26 bay covered driving range is powered by Inrange ball tracking technology, so whether you're honing your game or just whacking some balls for fun for the first time, our practice and game modes are suitable for anyone. Pre-booked in 30 minute slots
Inrange
Designed for golfers looking to either just whack some balls or to hone their game. As your shots fly out on to the field they will appear on the in-bay screen, giving you the ability for the practice data be be saved onto your phone via the Inrange app.
Bays are bookable in time slots and will get you the following:
Unlimited balls for the duration of you booking
An In-Bay touch screen to control your practice session
Access to 3 x practice modes – Open Practice, Target Practice, and Tee shot fairway practice
Access to 2 x skill-based games modes – Longest Drive, and Shrinking Target.
All modes are in single player format only, but if you want to bring a friend along with you that's no problem.
Inrange+
Designed for multiplayer use to play against each other, all in a premium range-bay environment.
Bays are booked in time slots and will get you the following:
Unlimited balls for the duration of your booking
An In-Bay touchscreen
A 40″ Gallery TV to watch the action unfold on the big screen
Access to 4 x games – Bullseye, Shrinking Target, Twenty One, and Longest Drive. These games can be altered based on the skill level of each player, so if you've never played golf before you could still win!
Access to Virtual Golf courses such as Bethpage Black.
There is also a "warm-up" feature if you'd like to get your eye in before you start competing.
Your Inrange+ bay will also come with a table & stools, and a heater
All modes are in multiplayer format and are designed to increase the fun and the competition.
Combine your driving range booking with our other activities to create a unique fun day out with your friends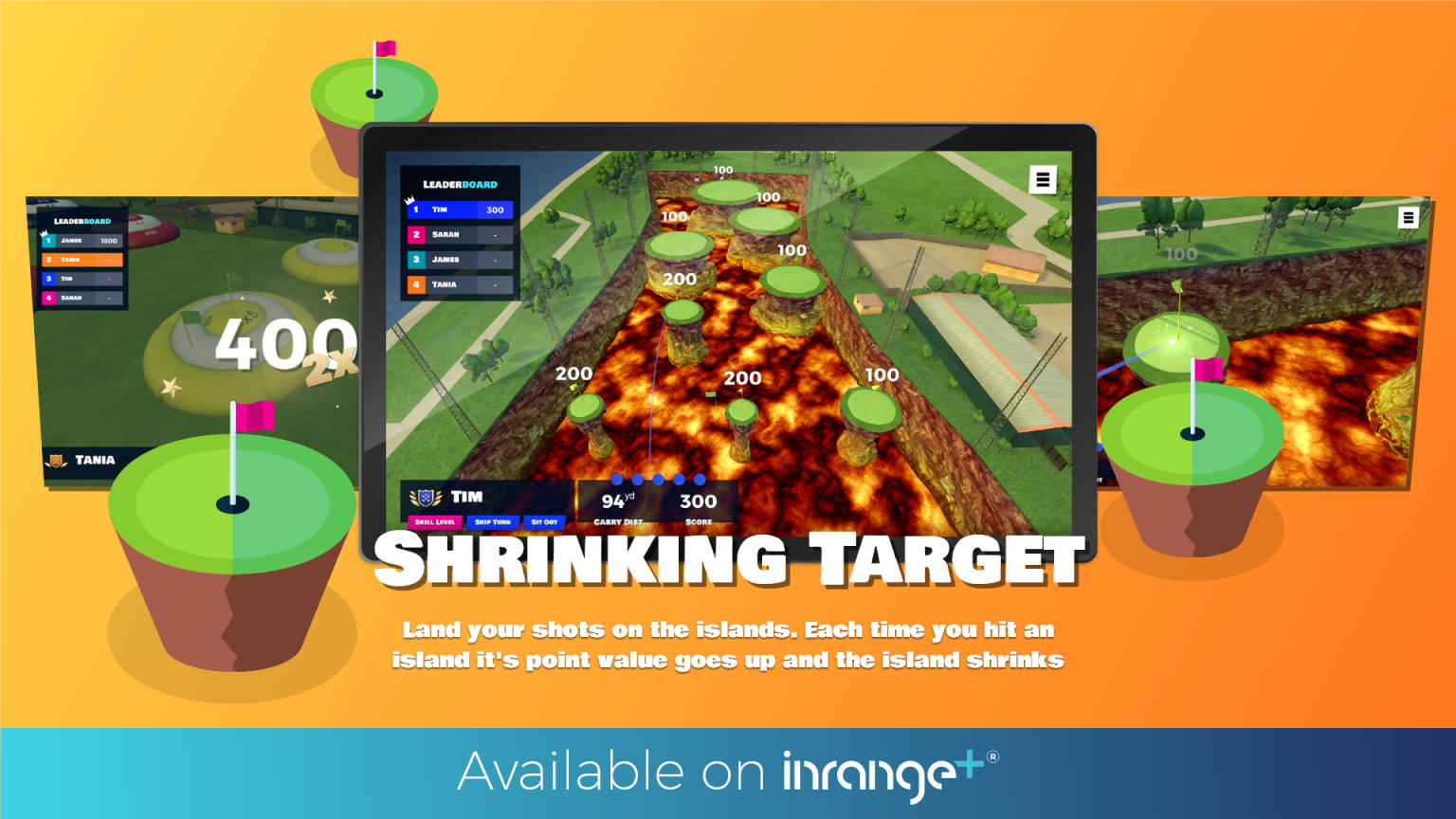 Before booking please read our new guidelines
Some useful stuff here.....