Private coaching from one of our PGA Professionals is an ideal way to get a problem solved in your game or strengthen a weakness that may have been bothering you.
Available to both adults and children, let our PGA Professional experts assess your game and share their wealth of knowledge to improve your golf experience.
For someone wishing a more individual and private style of coaching, then one on one coaching is a proven way to guarantee results fast.
​A group class format if not for everyone so if thats the case, private lessons can be totally about teaching you to play golf and working to your schedule. We can create a personal plan to suit your budget but to still achieve your goals.
​Private lessons can be used for any of the following: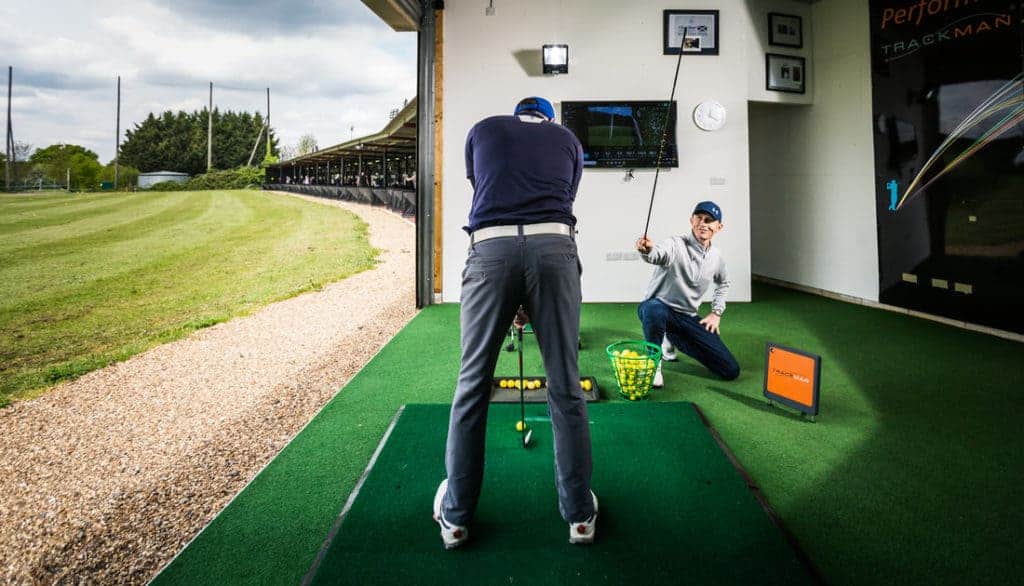 We are proud owners of Trackman, the finest radar based measuring system for determining exactly what is happening between the club and ball at impact. Using this amazing device, we can quickly determine exactly where the faults are and clearly and accurately make measurable swing changes.
​The choice of the PGA and European Tour Professionals is now available to help improve your game. All Trackman lessons are conducted in our private coaching studio.
Gift Vouchers
Choose from any of our lessons and personalise a gift voucher in minutes and either have it sent to yourself or the recipient.
Book Private Coaching
Make 2021 the year of good golf. Learn to play this great game or finally start beating your friends, we will coach you every step of the way.
Our team of PGA Professionals
Need some help with your golf? We're your guys..
Trackman Golf Launch Monitor
Our Coaches use state-of-the-art Trackman technology to analyse your swing and ball flights. We'll be able to help you figure out exactly what's going on with your swing so we can improve your game and take you to the next level.